A creative with 9 years of work experience both in London and Paris in the audiovisual production field. I have a Masters degree in Film Directing from Université Paris 8 (Paris, France) and bachelors in Film and Music from Brunel University (London, UK).

Kristijonas is an audiovisual artist, filmmaker, and photographer. In his work, he combines music and sonic art with visual expression in narrative and non-narrative short films, projections for stage, and audiovisual installations.
While studying Film and Music BA at Brunel University (London), he worked on interdisciplinary art projects and festivals with students and lecturers. Psychogeography module taught by Will Self had a great influence on his work – exploring the city as a character through street videography is a recurrent theme in his non-narrative work.   
In 2014 he moved to Paris, where he worked as a director and editor at a small production house Les Productions du Désert along his masters Film Directing in Université Paris 8 (personal tutor Frederic Sabouraud). After 10 years abroad he recently came back to Lithuania and is finishing his first Lithuanian short film "Reminiscence".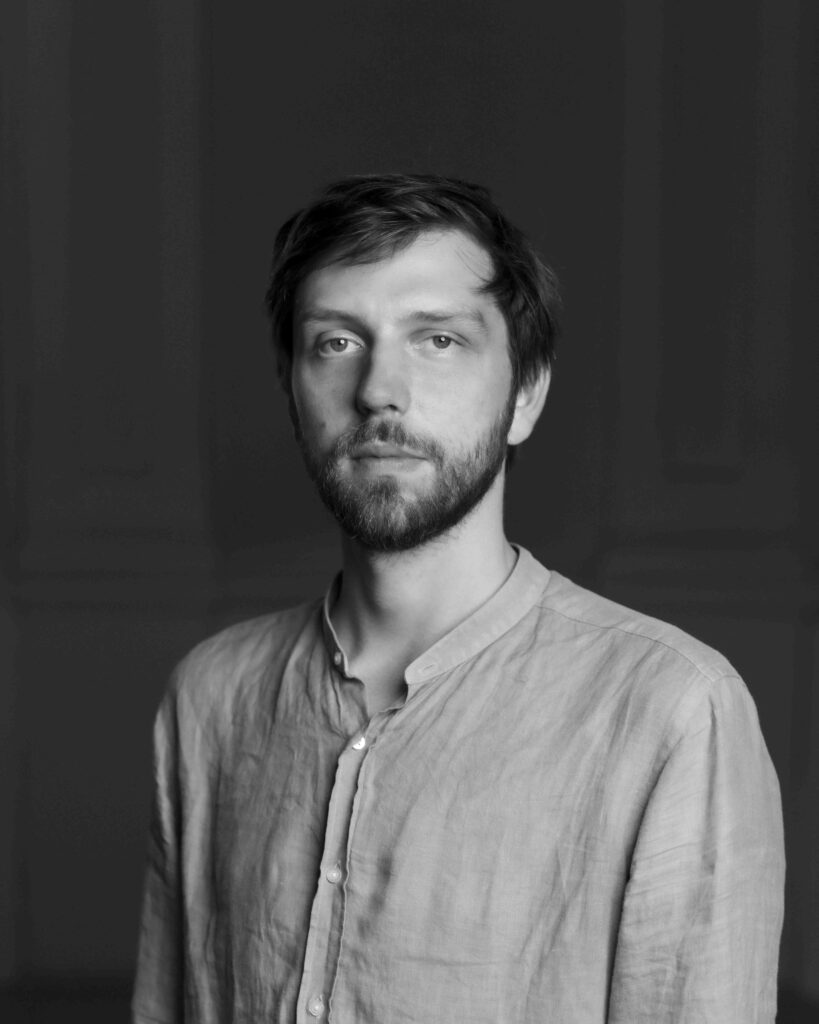 Areas of expertise
Directing
Screenwriting
Video editing
Creative application of technology
Projection mapping
Digital photography
Communication
Technical skills
Premiere Pro/Avid
After Effects/ Photoshop
DaVinci Resolve
InDesign, Illustrator
Resolume Arena
---
Languages
Lithuanian – native language
English – fluent
French – fluent
Spanish – basics


PROFESSIONAL EXPERIENCE
June 2018 – now | Freelance Videographer
As a freelance videographer and photographer I create audiovisual content for brands, communication and marketing agencies.
I am experienced both as a part of the creative team and on the executive side.
March 2015 – June 2018 | Les Productions du Désert | Director, Video Editor
Les Productions du Désert is a small production company in Paris, focusing on documentary production and corporate videos as well as commercials. Starting out as a post-production assistant, I ended up as a main editor and workflow supervisor. While working for Les Productions du Désert, I had a chance to meet many French film industry professionals, such as DoP Caroline Champetier, editor Loïc Lallemand or producer François Margolin. Assisting them on various projects was a great hands-on learning opportunity.
April 2013 – Small House Productions | Wonderous Stories (European artistic residency in the Netherlands)
I have participated as a director, editor and light designer for the final performance in Amsterdam. In Wonderoud Stories I have co-directed an award-winning dance film Treeo.
September 2012 – December 2013 | Student Mentor, Brunel International
Organizing events, managing student groups and providing information needed during campus tours and day-trips.